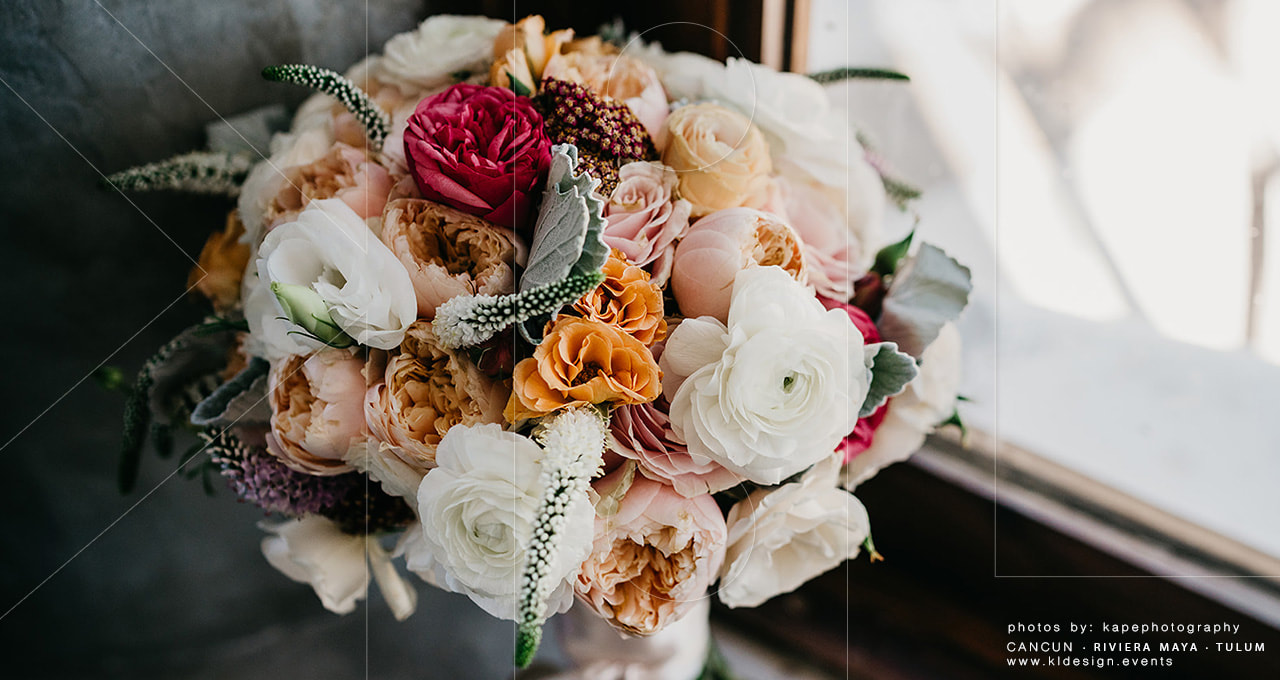 Small Wedding Ceremony
Van & Chris · 10 de Noviembre 2018
Venue · Casa Malca
Wedding planner · Angelina Cardenas
For this beautiful boho wedding we styled an Arch decorated with foliage only and lined up the aisle with vintage rugs.
Seating was available with our unique wooden pews, crossback chairs and Catalina benches.
The cocktail in the roof included some live music and our wood and Iron furniture with small beautiful centerpieces.
For reception and dancing, the set up included our natural wooden tables with carved legs, gold cutlery and copper goblets all over a petate mat floor under the palm trees, where string lights framed the dinner and guided the guests to a cool illuminated dance floor with a giant disco ball hung in the middle of it.
The Bouquet, designed and created by our very own Blanca Diaz, featured some beautiful season blooms and burnt orange tones.
New photo stream from @kapephotography