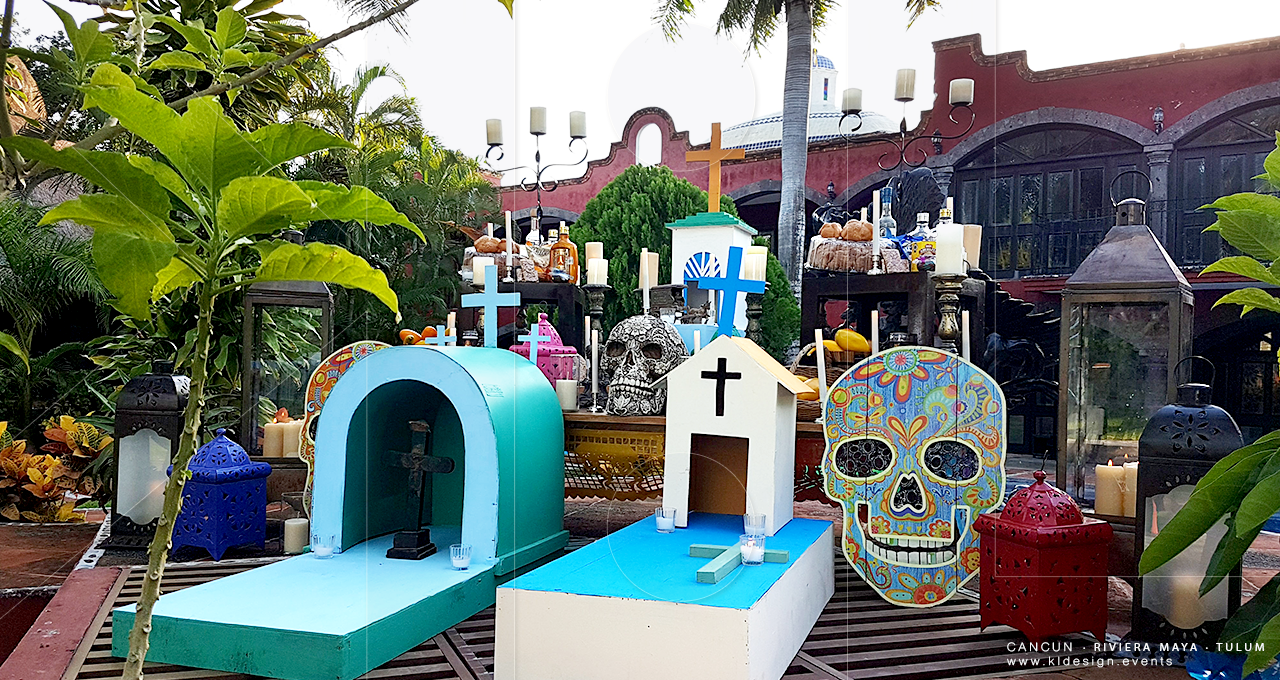 Día de Muertos Party – Day of the Death.
We love designing our now famous "Dia de Muertos" Party.
Every time we get involved with planning one, we start from scratch and try to make it as unique as possible.
We take pride on our sacred traditions, and so we always pay the deepest respects to the Theme, and to its importance to the Mexican people.
One of our culture's main characteristics is celebrating and finding joyous moments whenever tragedy strikes, and so in our designs, you will always find details that reflect this fact.
"From Altars to Mexican icons, to famous jokes and phrases, if we design this theme for you, your guests will recognize the true Mexican culture and have a wonderful TAYLORMADE experience
that will forever stay with them."
Details are key to us when designing a TAYLORMADE event, and in this case we provided a beautiful Dessert table honoring "Frida Kahlo" with one of her famous paintings and other Mexican details, a Specialty bar specifically designed for the client and some unique Iron structures that had "Bejuco illuminated and colored spheres" that where hanging from them.