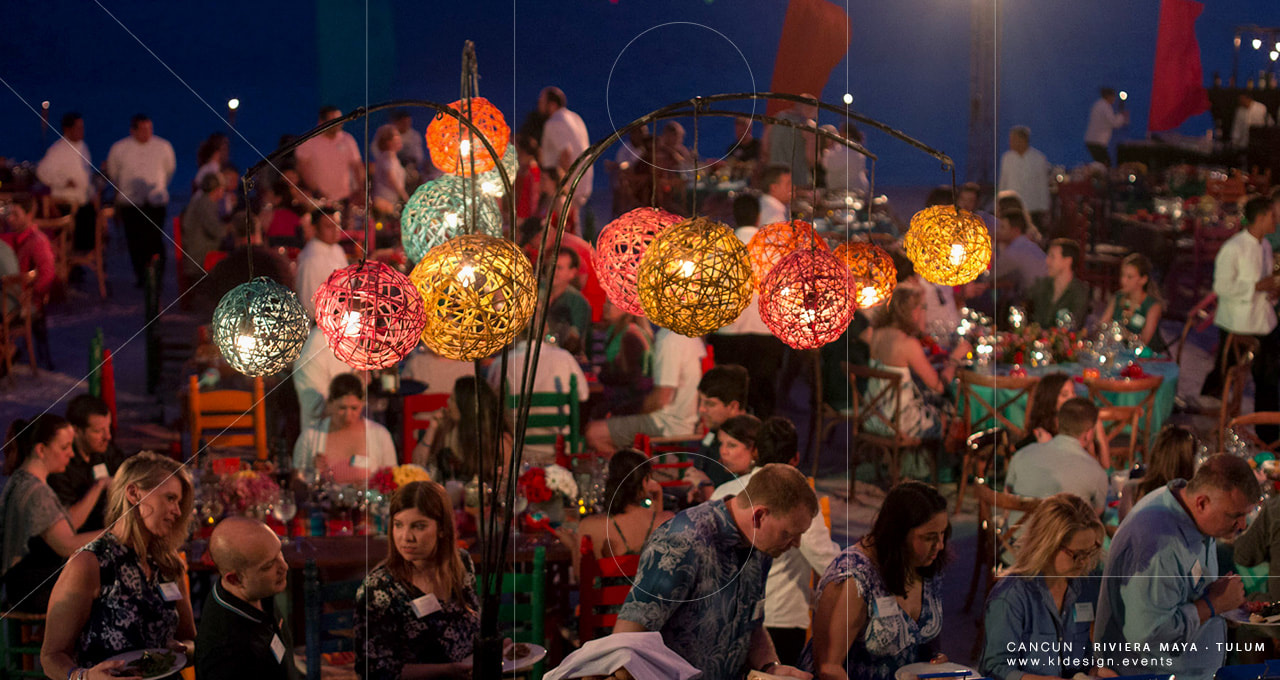 Mexican Welcome Party
Venue: Nizuc Resort & Spa
Design Style: "Mexican, Traditional, Festive, Cultural, Fun, Interactive."
Designing this party was a great challenge. We had worked with John Nedeau from CEO Dmc, Corinne Connor from Helms Briscoe and this important client before, and they wanted something truly unique and authentic.
The size of the group was a challenge as well. 500 + happy workers visiting our destination, many of them for the 1st time, and all looking forward to be entertained! We used our popular Mexican colorful chairs mixed with crossback chairs, and for the tables we used our Mercedes rectangular tables (Beautiful wooden tables with Iron legs) and Round tables with linen to provide flow to the event space.
We worked together with JSAV to design a unique Chapel backdrop for the stage, and they also provided an archway entrance where the guests where all greeted by a 12 member Mariachi band.
Cocktails and drinks where served by NIZUC HOTEL and then a Live Band played music during dinner which was served in a food station manner surrounding the set-up.
Details are key to us when designing a TAYLORMADE event, and in this case we provided a beautiful Dessert table honoring "Frida Kahlo" with one of her famous paintings and other Mexican details, a Specialty bar specifically designed for the client and some unique Iron structures that had "Bejuco illuminated and colored spheres" that where hanging from them.
Do your event with us, and give your guests a ¡TRUE MEXICAN WELCOME! ¡VIVA MEXICO!